The Seven Biomes of the World
Home

The 7 biomes of the earth are: Desert, Tundra, Taiga, Savanna, Grassland, Temperate Deciduous Forest, Tropical Rainforest








---
If you are the owner of this site:

Desert


Location
The desert is located in the dry plains on the Earth. Specific locations include the United States, Africa, Iran, Saudi Arabia, etc
Climate
Precipitation in the desert is very scarce. It rains below 25 cm per year. Since the desert is located in plains it gets up to 38C in the daytime and 0C at night.
Clothing and Special Equipment
The desert is very dry and hot so I would recommend bringing shorts, t-shirts, sandals. At night it gets cold so I would also bring thick pants, sweaters, jackets, and shirts. Its dry there in the desert so bring lots of water.
Things to Do
You may think there is nothing to do in the desert because all it has is hills and sand. People that live in the desert created a fun way to gain speed going down large hills... Sand Sledding! Its similar to sledding but on sand.
Plant Adaption
Cactuses store water inside of themselves to replenish water when they are thirsty. They also have spikes to keep predators that want to steal their water from them to survive.
During dry spells many plants die and don't return until there is more moisture. The Ocotillo loses it's leaves during a dry spell so it uses less water and get hit by less light.
Animal Adaptations
Desert animals prevent water leaving their bodies many of different ways. Some, like kangaroo rats and lizards, live in burrows which do not get too hot or too cold and have more humid air inside. These animals stay in their burrows during daytime and come out at night to eat.
Other animals have bodies that save water. Scorpions and wolf spiders have a thick outer layering which decreases moisture loss.
Enviromental Issues
A big unexpected one for desert is Global Warming. Global Warming has changed the temperature making it hard for animals to live there and have to leave. Global warming changes temperatures up and down.
Another big factor is strip mining. In search of rare stones, strip mining almost destroys the desert's underground. Once the stones are removed they cant be made for millions of years. The mining makes the soil of the desert even more frail and weak than is was before.
Tundra
Location
The tundra is located in the Artic Zone. Some countries include United States, Alaska, Greenland and others.
Climate
Precipitation is 25 cm falling year round in form of snow. Summers are around 15C. Winters would be around -40C.
Clothing and Special Equipment
Going to the tundra you would pack clothes to warm you up such as: thick sweaters, jackets, sweat pants, jeans, boots, socks, sun glasses, hats and beanies.
Things to do
In the tundra there is a lot of snow so you could play fun sports for snow days. Snowboarding, skiing, sledding and iceskating are fun sports for a cold day. Also making snowmen is fun as long as you have a carrot and some coal.

Plant Adaptations
Artic Willow is a bush that is a delicacy to bugs. To stop the bugs from eating it, it creates a pesticide that if the bugs were to eat it they would die.
The Arctic Moss doesn't need soil to live. It adapted so it can live on water. This makes it easier to live in the tundra during winter when the soil is frozen.
Animal Adaptation
Polar Bears have very thick skin to keep it warm in the tundra. They also have white skin enabling them to blend in with their surroundings when hunting for prey.
The Artic Fox cannot stand the cold of a tundra night. It burrows itself and the soil protects it from the cold. The Artic Fox comes back out when the sun is out.
Environmental Issue
Global Warming is impacting the tundra very much. The higher temperature is melting away iceburgs and snow. The change in weather and environment affects animals living in the tundra and kills them. Global Warming will soon cause the tundra to convert into a taiga biome.
Poaching of Animals is very big in Tundras. Poaching animals is unnecessary in modern day. Poaching animals is causing animals in the tundra to become endangered.
Taiga
Location
Taiga is located in the Sub-Artic Zone. Some countries include Russia, Canada, ans Scandinavia...
Climate
Precipitation is around 50-75 cm of snow per year. The temperature is around 30c in the summer and -20C in the winter.
Clothing and Special Equipment
Since the taiga gets pretty cold it would be good to bring jackets and long pants to keep warm. Hats would be good to bring to keep your body warma dn sunglasses in case its bright out.
Things to Do
In the taiga there are many evergreen trees. The Taiga includes mountains to be able to go hiking and camping.
Plant Adaptation
The Paper Birch has waxy pine needles. These help it in many ways. It retains water, it insulates them, it even keeps certain bugs away.
Nutrients are gathered by their long roots. Roots go far from the tree. This helps the tree when it is too cold out to gather many nutrients from a small area.
Animal Adaptations
The Gray wolf and the Bobcat both have thick fur to keep themselves warm. The Bobcat has the skill to be fast so it can hunt. The Gray Wolf's color allows it to blend in to its surroundings which helps its hunting skills.
Environmental Issue
Deforestation is destroying the tundra. It's cutting down trees. Poaching animals is another enviromental issue. By poaching animals animals are becoming endangered.
Temperate Deciduous Forest
Location
The Temperate Deciduous Forest is located in the temperate zone at mid-latitiude of the earth. Countries include Eastern United States, Western Europe, and Japan.
Climate
The Temperate Deciduous Forest has four seasons. The precipitaion is 75-150 cm of rain year round. The temperature is around 30C in the summer and -20C in the winter.
Clothing and Special Equipment
In the Temperate Deciduous Forest it it best to wear casual shorts, sweaters, jeans, t-shirts, bathing suit, tennis shoes, hats and sandals.
Things to Do
In the Temperate Deciduous Forest some of my favorite places you can go to are the beach, city or mountain. At the beach you can swim, surf, and sun-bathe. In the city you can go to museums, go shopping, and walk through parks. In the mountains you can ride horses, mountain bike, and camp.
Plant Adaptations
Deciduous trees like Oak, Maple, and Beech shed their leaves in the season fall. Those leaves fall on the forest floor and is broken down into nutrients by decomposers. The nutrients stay in the ground making it very rich.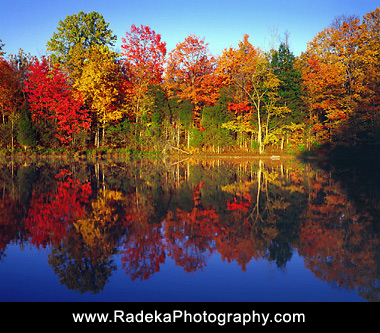 Animal Adaptation
Some animals such as squirrels, chipmunks and blue jays store food when it is plentiful, using hollows of trees as storehouses for nuts and seeds. In winter this store of food keeps them fed.
Environmental Issues
A big environmental issue in the Temperate Deciduous Forest is deforestation. Deforestation is cutting down many trees and killing animals homes. The animals homeless are forced to live their trees and burrows because of the disturbance of the machines that cut down the trees.
Rainforest
Location
The location of the Rainforest is in the tropics. The tropics is before the Tropics of Cancer and Capricorn. Tropical means near the eqautor. Some countries include Brazil, Ecuador, Colombia, Panama etc... Usually found in Southern Asia, South America and Africa.
Climate
The precipitation level in the Rainforest is very high. Precipitation falls in form of snow from 200-900 cm falling year round. Its around 20-30C year round.
Clothing and Special Equipment
In the rainforest it tends to rain whenever so I would recommend bringing rain coats, jackets and boots. There in the rainforest many birds fly from tree to tree and if you are interested in seeing them i would bring binoculars. Also the Rainforest is filled with bugs so bring bug repellent.
Things to do
In the rainforest there are many birds so bird watching could be fun. In the rainforest you may ride on horses and observe the beautiful views the rainforest displays.
Plant Adaptaions
The Bengal Bamboo has large roots that collect water and allow them to reproduce very fast. That is very important because there is limited room in the Rainforest.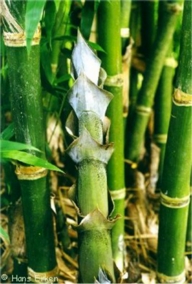 Bougainvillea has hooks on it. The hooks attach to other plants. That allows it to have more room to grow and prosper.
Animal Adaptations
Linne's Sloth, a very light weight mammal, hangs from branches to avoid predators. Most predators in the rainforest cannot get to an animal that is hanging from a branch that high. Most likely, the branch would break if an animal pounced on it.
Environmental Issue
Deforestation is the biggest problem in the Rainforest. The rainforest produces a grand amount of oxygen to earth and is the home to over 50% of the worlds animals. Cuttin the Rainforest down i causing Global Warming and change in temperature around the world.
Savanna
Location
Savannas are usually found throughout middle India, Africa, Northern Australia, and bits of Brazil.
Climate
Precipitation in the savanna is around 75-150 cm a year. The weather is around 20-30C year round.
Clothing and Special Equipment
In the savanna you would pack a tent, water, shorts, t-shirts, sandals and a hat. At night you would need a light blanket to keep you warm. Camping is good in the Savanna so i would bring camping materials.
Things to do
Camping in the wide areas of the Savanna could be a lot of fun. Also in the savanna safaris are fun. Seeing all the animals could be very cool.
Plant Adaptations
The Jarrah has a lignotuber. A lignotuber is an underground sack that contains nutrients in case of an emergency such as the tree being cut down. The lightnotuber helps it grow back fast.
The baobab tree has adapted to the savanna biome by only producing leaves in the wet season. When leaves grow, they are tiny clusters of leaves. The size of leaf helps shorten the water loss. This trees also can store water in cases of a drought.
Jarrah
Baobab Tree
Animal Adaptation
Giraffes are well adapted to a life in a savannah. They drink water when it is available but can go weeks without it, Their very long necks are an adaption to feeding at high levels in the treetops. Their physical adaption, a long neck, does not only help them to graze but also helps them keep track of predators and it enables visual communication with other giraffe over several miles away. By eating in the trees it causes less competition for grazing animals.
Squirrel Monkeys move through the trees by leaping. They have small back legs, they do not come down from the trees because of predators.
Envirometnal Issue
Poaching animals is definently an environmental issue. Animals in the savanna are being killed off. Those animals that serve in the food chain are throwing off the balance. The animals should be allowed to stay in their homeland.
Wildfires is another environmental issue in the savanna. The savanna is very dry in the winter and wildfires begin. Wildfires are killing plants and animals and is making the soil less rich. If there was not any wildfires the savanna would be a different biome.
Grassland
Location
Grasslands can be found throughout The United States. You can also see it in Russia, Africa, South America, and China.
Climate
Grasslands receive 25-60 inches of precipitation per year. In Winter tempperature can be as low as -40° F and during the summer they can be as high as 70° F.